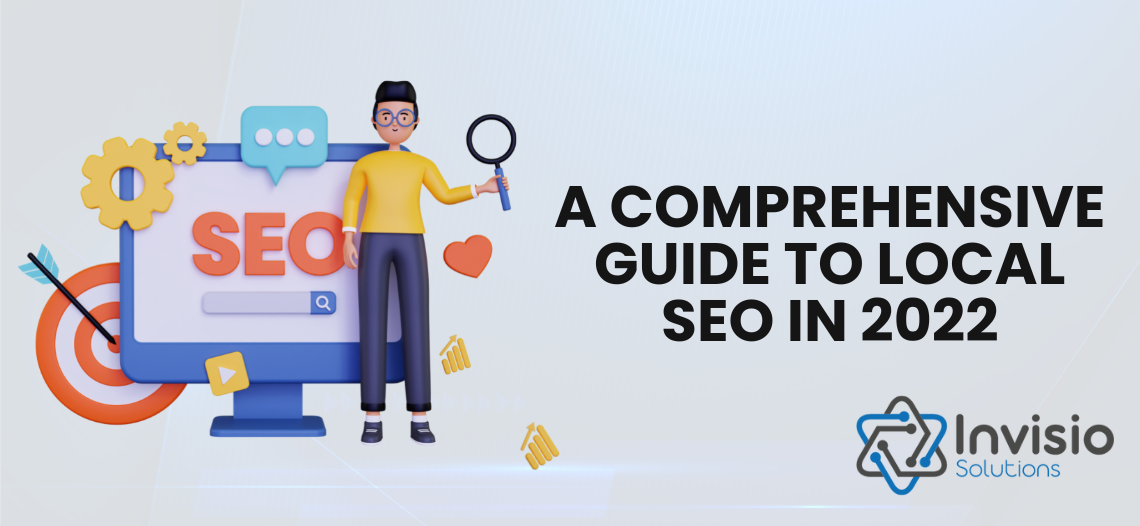 Increasing search engine optimisation presence can seem like an overwhelming task. Nevertheless, there are some top tips every business should follow to gain the proper visibility in search engines:
1. Google Places. Claim your business listing on Google Places for Businesses.
2. Creating a local profile. Get listed in all the local directories that you can, such as Bing Local, Facebook Business Pages, Merchant Circle, ReferLocal, SuperPages, Yelp, Yahoo Local, etc. And, of course, do not forget your Google+ Local Business page. By claiming all of your business profiles in different local search engines and local directories, you are letting them know your listing is an official business listing.
3. Improving your local profile and local link building. Explore how many links you can obtain from your community, such as local newspapers, magazines, non-profit organizations, and local community blogs. Using the right keywords is vital; to optimize your profiles, you need to determine the major keywords that suit your business: the keywords will be the product, service, or industry you operate in. Do not use the keywords only in the title but also in all descriptions and tag lines. Get links from local websites to your site and also links to your Google+ Local Business page.
4. Be consistent and accurate. Double-check that your business name, address, and phone number are consistent and accurate across all citations, your website, and local directories. Sending the same message through different channels makes it easier for search engines to index the information. The most important information in local SEO are the address, phone number, URL, and business name. Thus, this information must be extremely clear and consistent across the Web.
5. Monitor and manage customer relationships. Email your happy customers and gently suggest they write a review about their positive experience. As said above, we live in a customer management era. Thus, not only does the customer feedback need to be gained and reviewed to rank in a better position in search engines but also to create a strong relationship with our customers.
One of the most serious mistakes is to deliver inconsistent or inaccurate information such as the wrong address, phone number or brand name. In this eventuality, the potential customer may be confused and this can also lead to information which lacks clarity, resulting in a negative impact on our company.
Google values engagement levels very positively so customer relationship management (CRM) is a must nowadays. TripAdvisor is a great example of how businesses must take care of their customers.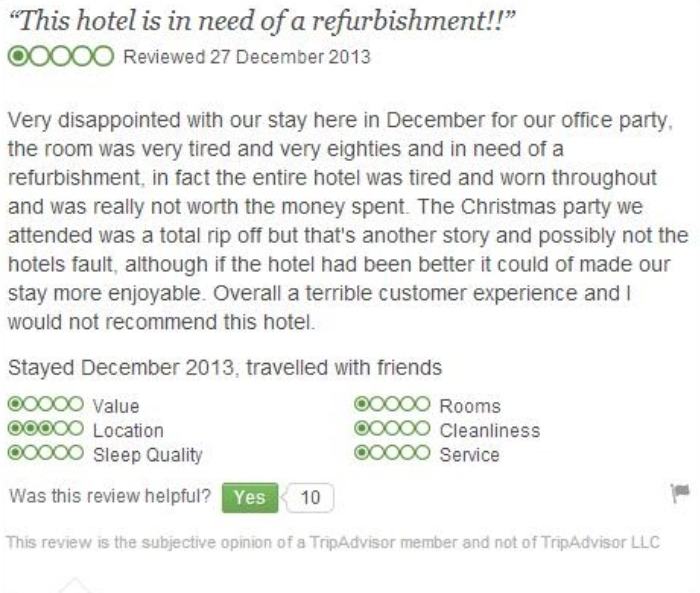 In addition, the more activity a listing triggers, the more authority that page gains for search engines so it is key to monitor customer activity such as reviews or comments. Gaining customer feedback is also very important to solve negative comments of experiences. This way, not only will you rank higher, but also you will be making a good impression on future consumers who research your old comments.
According to Google, improving local SEO presence is vital for businesses since more than 95% of consumers search for local businesses on Google.